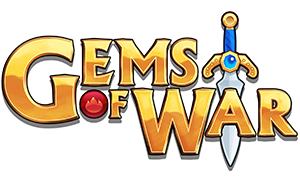 Bird is the Word

B-b-b-bird, bird, bird. Bird is the word.
New Epic Troop: Prince Azquila

One day, Prince Azquila was sitting high up on a rocky perch, when he spied a Lapina far below him.
The Lapina waved hello.
Prince Azquila nodded back.
Then the Lapina called out, "Oh Great Prince, would you mind terribly if I rested here a while like you?"
Prince Azquila nodded his approval, and the Lapina quietly sat down to rest.
A moment later, a Dire Wolf jumped out from a nearby bush, killed the Lapina, and dragged her off for dinner.
The moral of the story?
If you want to sit around and do nothing, you should be sitting very, very high up.
Please note this Event only applies to Steam, iOS and Android versions of the game.

0 Comments
ON "

Bird is the Word

"
RECENT TWEETS
"It's weekly mini competition time! If you could buy Gems of War merch, what would it be and why? Prizes for good answers as always. :)"
"Hello players! We go live on #Twitch in 1 hour with Salty (@ellalowgren) and Steve (@sfawkner)! Please join us here… https://t.co/YHQCCCjiGZ"
"It's time for the second round of our Design-a-Troop competition! Our troop will be a Mech/Merfolk from Blackhawk.… https://t.co/12frPFr2jA"
"Please refrain from making dirty jokes, we believe in your self-control. Meet King Silenus this week on console!… https://t.co/9Kugow5iLY"
"Pray your courage doesn't desert you this week as you journey to the past on PC/Mobile! https://t.co/bO0A71waoR https://t.co/T0648srTYc"