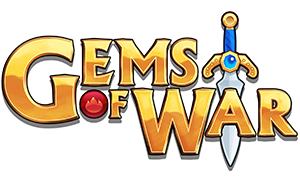 Gladiators

Adventurers have started exploring the corrupt Isle of Darkstone this week, and it's time for a new troop from this sullied place!
New Troop: Annointed One
No Russell Crowe, or old TV shows, we promise. The Gladiator we're referring to is from Darkstone, and is an Anointed One (although it could be contended that Russell Crow DID once try to "anoint" a hotel worker with a mobile phone)
So hard is the life of a Thrall in Darkstone, that some of them willingly submit to the Anointing, a horrific ritual that can ONLY be performed on willing subjects. The resultant creature, all rage and hatred, loses most of its humanity, leaving it only good for war, pit-fighting, and internet chat forums.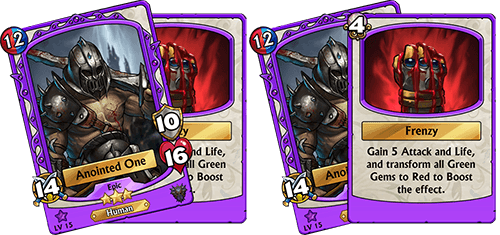 PVP Rewards Reminder
With the PVP reset comes payouts in Souls for your efforts on the battlefield against other players. Remember, you'll have until the next event to climb as high as you can and earn yourself some souls. Here's what you can earn at each rank:
* Rank 1: 300 Souls, 2000 Gold, 100 Glory, 3 Iron Keys
* Rank 2: 150 Souls, 1500 Gold, 50 Glory
* Rank 3: 80 Souls, 1000 Gold, 40 Glory
* Rank 4: 60 Souls, 900 Gold, 30 Glory
* Rank 5: 50 Souls, 800 Gold, 20 Glory
* Rank 6: 40 Souls, 700 Gold, 10 Glory
* Rank 7: 35 Souls, 600 Gold, 5 Glory
* Rank 8: 30 Souls, 500 Gold
* Rank 9: 25 Souls, 400 Gold
* Rank 10: 20 Souls, 300 Gold
* Rank 11: 16 Souls, 200 Gold
* Rank 12: 12 Souls, 100 Gold
* Rank 13: 8 Souls, 50 Gold
* Rank 14: 4 Souls, 10 Gold
* Rank 15: 1 Gold

225 Comments
ON "

Gladiators

"
RECENT TWEETS
"It's weekly mini competition time! If you could buy Gems of War merch, what would it be and why? Prizes for good answers as always. :)"
"Hello players! We go live on #Twitch in 1 hour with Salty (@ellalowgren) and Steve (@sfawkner)! Please join us here… https://t.co/YHQCCCjiGZ"
"It's time for the second round of our Design-a-Troop competition! Our troop will be a Mech/Merfolk from Blackhawk.… https://t.co/12frPFr2jA"
"Please refrain from making dirty jokes, we believe in your self-control. Meet King Silenus this week on console!… https://t.co/9Kugow5iLY"
"Pray your courage doesn't desert you this week as you journey to the past on PC/Mobile! https://t.co/bO0A71waoR https://t.co/T0648srTYc"