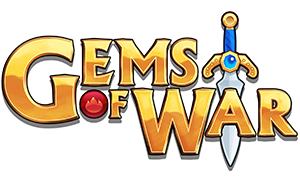 PAX Aus 2014. Wow!

PAX Aus 2014 is over, and it was magnificent. Gems of War had a fantastic reception.
We met lots of old friends, and made plenty of new ones too. To everybody who stopped by and said hi, thank you all so much. It was great to hear how much you liked our games, and it was our pleasure to chat with you, and let you try out Gems of War!
Special thanks to Jerry Holkins (Tycho from Penny Arcade) who not only enjoyed Gems of War, but gave us a special shout-out during the Penny Arcade Q&A. You, sir, are MY hero!
Also many thanks to everybody who chatted with us about our old line of Warlords games… that brought back some amazing memories.
0 Comments
ON "

PAX Aus 2014. Wow!

"
RECENT TWEETS
"The Sea of Sorrow has stirred once more... It's time to explore a new Faction in Gems of War!… https://t.co/ZMwtsEbOzS"
"Do you like death? Do you like knights? If so, do we have some news for you! Your weekly hero event is for the Deat… https://t.co/j9hUZ3zcpo"
"Butterflies are so passe, it's all about moths. Rescue yourself a fuzzy moth friend in the next 24 hours! https://t.co/0qH1X0la7N"
"It's Wednesday, and you know what that means.... Question day! 🎁 What's the most special memory you have with your… https://t.co/qtpm3ccn4n"