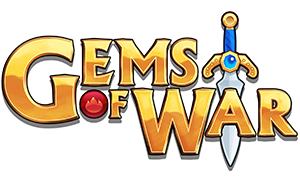 Corrupted Goblin

It's time for a brand new weekly event and PVP reset! Prepare for the wild ball of high speed damage that is the Hobgoblin. Along with that, Souls have also returned from the Soul-omon Islands (hahaha) and are back to being purchasable with Glory. Check out the full details below!
New Troop: Hobgoblin
Continuing the grand Goblin tradition of swiftly stabbing the inhabitants of Krystara, the Hobgoblin's dual blades allow him to direct his attack at an enemy while also doing another random troop within arm's reach.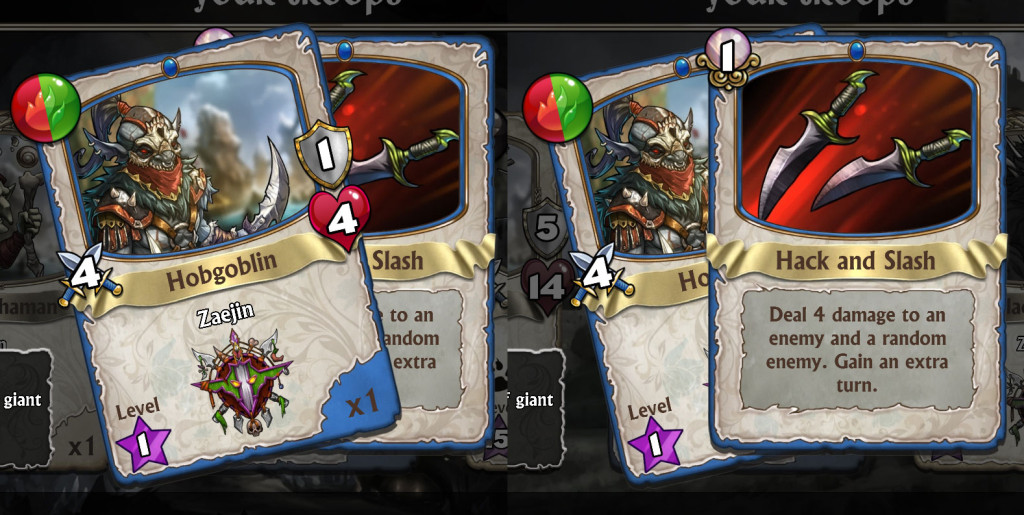 Now Available: Souls for Glory!

Souls have returned to the Store and once again you can trade Glory for the ability to level up your troops and raise a mighty team to take on the forces of Krystara!
Availability Extended: Fire and Ice

 We received feedback from the Heroes of Krystara that they didn't feel they had enough time to purchase this brand new weapon pulled from Stonehammer's Vault.
From everything we heard, trying to purchase the weapon went something like this:
Hero – Hello Dwarf, I would like to purchase your weapon of mighty power.
Dwarven Merchant – I'm sorry Hero but I've already started packing my cart up.
Hero – Surely it would be no problem to aid me, a mighty Hero, at a small inconvenience to yourself.
Dwarven Merchant – I'm pretty sure it's at the bottom of the cart. I'd have to unpack everything, it'd take me 20 minutes just to find…Hero – …little Dwarf, the forces of evil are on our door step and… wait, get off your cart!
Dwarven Merchant – I really need to go, it's my cousin's wedding reception tonight and things aren't that great between me and that side of the family…
Hero – COME BACK HERE DWARF! STOP RIDING AWAY!
Dwarven Merchant – I'M SORRY! WORK/LIFE BALANCE IS JUST REALLY IMPORTANT YOU KNOW?!
As such, we've made Fire and Ice available until the end of this new event!
PVP Rewards Reminder
With the PVP reset comes payouts in Souls for your efforts on the battlefield against other players. Remember, you'll have until the next event to climb as high as you can and earn yourself some souls.

Here's what you can earn at each rank:
* Rank 1: 300 Souls
* Rank 2: 150 Souls
* Rank 3: 80 Souls
* Rank 4: 60 Souls
* Rank 5: 50 Souls
* Rank 6: 40 Souls
* Rank 7: 35 Souls
* Rank 8: 30 Souls
* Rank 9: 25 Souls
* Rank 10: 20 Souls
* Rank 11: 16 Souls
* Rank 12: 12 Souls
* Rank 13: 8 Souls
* Rank 14: 4 Souls
* Rank 15: 0 Souls, and a shiny 'You Tried!' sticker!*
*Not really.
3 Comments
ON "

Corrupted Goblin

"
RECENT TWEETS
"We were sworn to secrecy, but now we can tell you our secret... https://t.co/bom2o1LJTx"
"The Dark Pits need your aid! Make sure to Delve this faction over the next 24 hours. https://t.co/YKE229owc2"
"OZBALL IS LIVE! Join him for an extra special guest stream, a chance at some codes, and maybe some top secret progr… https://t.co/Svf0VHNiBX"
"Ozball goes live in an hour! Join him for all things fight club, a chance at some codes, and maybe some top secret… https://t.co/ELU40T5TNp"
"This week we will have a special guest host, our very own Ozball/Slynthia! Come along to hear about their journey f… https://t.co/wdAwbpNXUd"