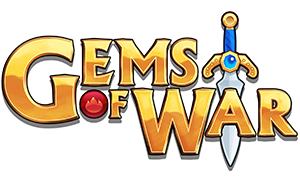 Design a Troop (Legal EULA)
Please Read
OFFICIAL RULES FOR GEMS OF WAR ARTWORK CONTEST
1. Sponsor.
The sponsor of this Contest is 505 Games (U.S.), Inc. (hereafter "505 Games" or "Sponsor").
2. No Purchase Necessary; Odds of Winning.
No purchase is necessary to enter or win this Contest. A purchase of any 505 Games product, including the Gems of War game, will not improve your chances of winning. The odds of winning a prize or award depends on the number of eligible entries received during the Contest Period. THIS CONTEST IS VOID WHERE RESTRICTED OR PROHIBITED BY LAW.
3. Contest Description.
The Sponsor is inviting individual players and teams of artists of all ages to create Gems of War – themed ideas and digital content for the interactive entertainment software product commonly known as Gems of War, in accordance with these Official Rules. THIS CONTEST IS VOID WHERE PROHIBITED OR WHERE THE TERMS OF THESE RULES OR THE EULA CONFLICTS WITH ANY APPLICABLE LOCAL LAWS, TREATIES OR REGULATIONS.
4. Contest Period.
The entry period for this Contest begins at 12:00 Midnight PST on October 08, 2017 and ends at 12:00 Midnight PST November 20, 2017.
5. Entrant Eligibility.
In order to be eligible to enter the Contest and be selected as a winner:
a) Entrant must, during the entire Contest Period, be a legal resident of the United States (excluding residents of Connecticut, Maryland, Nevada, North Dakota, and Vermont), Canada (excluding residents of the province of Quebec) and Europe (residents of Europe are ineligible to the extent that their individual Country of residence prohibits entry into this Contest in any way) in order to qualify for any of the digital prizes.
c) Entrant must have attained the age of majority; provided however, that if you have not attained the age of majority in your country of residence, you may still be eligible under the following circumstances:
– You are a U.S. resident or resident of a member country of the European Union other than Spain or the United Kingdom, and are over the age of 13; or
– You are at least 14 years of age and a resident of the UK, Spain, or Russia; and
– Your submission includes a signed, written statement from your parent(s)/legal guardian(s) acknowledging and agreeing to the terms of this Contest on behalf of the Entrant and the parent(s)/legal guardian(s).
d) Employees and directors, including their immediate family members and those who reside with them, of Sponsor, any of the prize providers of the Contest, and each of their parents, affiliates and subsidiaries, are not eligible. Individuals who are under any employment or other contract which restricts their rights to their own works are also not eligible. Any individuals that are currently members of the Gems of War team or that leave the Gems of War team after the announcement of the contest is not eligible. If the submission is a collaborative work of several individuals, the ineligibility of any member of the team for any reason makes the entire team and submission ineligible.
5. Submission Procedure and Rules.
All submissions must:
a) Be fully compatible with Gems of War's current release; and
b) Implement all standard Gems of War gameplay functionality;
All submissions must be comprised of only original content created by the Entrant(s), or content already contained in Gems of War. That means that no part of the submission, including but not limited to, models, entities, audio files, textures or any other content can be taken, derived or ported from any other game or third party materials. By entering into this Contest and submitting an entry, Entrant warrants and represents that he/she/they own all rights to the entry materials and such entry, or any part thereof, does not violate, misappropriate or infringe any intellectual property rights (e.g., copyright, trademark, patent or other proprietary rights) of any third party or entity. All submissions must be in compliance with and are governed by the terms of 505 Games's Gems of War End User License Agreement ("EULA").
In order to submit your content, register via the registration link on the announcement webpage located at http://community.gemsofwar.com/ or via 505's social media pages located at https://twitter.com/GemsOfWar or https://www.facebook.com/gemsofwar/. Then, submit your content to the appropriate section of the announcement webpage at http://community.gemsofwar.com/. By submitting your content, you are verifying that you legally represent all of the creators of the content and that you agree to comply with all the Rules, the Gems of War EULA and all decisions of the Contest Judges. You may be required to provide your name, address, date of birth, email address, telephone number and also provide the name, address, date of birth, email address and telephone number of the other contributors (if any), including the type of asset(s) each contributed. Again, all entries must be the original creations of the Entrants.
Entrants may submit multiple entries to this Contest. Each entry will be judged separately. Only one entry will be awarded a single prize or award, regardless the number of individuals or teams involved in working on or submitting the winning entry.
6. Judging Procedure; Winner Selection:
The top eight (8) entries for each of four (4) categories will be voted on by 505 Games. These eight (8) entries for each of the four (4) categories will be placed in a pool of final entries ("contest finalists"). All contest finalists will be placed on selected Gems of War related forums, and forum users will be entitled to vote for this favorite entry in each category.
The judging of all entries and determination of contest finalists will be done by 505 Games in their sole discretion but based, in part, on the votes of the Community submitted on http://community.gemsofwar.com/. Sponsor reserves the right to disqualify any submission that it believes may be in violation of these rules, applicable laws or the Gems of War EULA, if the information in their Entry Form and Release cannot be verified or if the Entrant is unable or unwilling to execute whatever additional agreements are deemed necessary by Sponsor or any other prize providers. Sponsor reserves the absolute right to modify the Official Rules and/or discontinue the Contest at any time at Sponsor's sole and exclusive discretion. All decisions of the Sponsor are final and not subject to review, appeal or challenge in any form. If Sponsor, in their sole discretion, elect to abbreviate the Contest as a result of a Force Majeure event, Sponsor reserves the right, but not the obligation, to award the prize from among all eligible entries received up to the date of such Force Majeure event.
Thereafter, the Sponsor will select the Winner(s), to be announced on November 21, 2017.
7. Prizes/Awards:
Sponsor shall select ten (10) entrants as the "Winners" of the Contest, each of which shall receive one of the following prizes/awards, as determined by Sponsor, consisting of:
1. 1st Place
a. Mythic version of new troop, fully traited and leveled, plus 1000 gems.
2. 2nd – 4th Place
a. Legendary version of new troop, fully traited and leveled, plus 500 gems.
3. 5th – 10th Place
a. Epic version of new troop, fully traited and leveled, plus 250 gems.
As a condition of being awarded a prize/award, Winners may be required to deliver to Sponsor an "Affidavit of Eligibility" acknowledging and accepting these Official Rules and providing Sponsor and related parties a release of liability.
Prizes/awards to any Winner are further conditioned on Winner's submission to Sponsor of any documentation requested by Sponsor to permit it to comply with all applicable State, Local and Tax Laws of any jurisdiction covered by this Contest. All prizes/awards will be net of any tax withholding Sponsor is required to take by applicable law. All taxes imposed on prizes/awards are the sole responsibility of the Winners. If a Winner fails to provide such documentation or comply with such laws, the prize/award may be forfeited and Sponsor may, in its sole discretion, select an alternate Winner.
The awards and prizes set forth in this Contest are based on present information and subject to change or modification at any time up to the time of their being awarded. Sponsor reserve the absolute right to substitute and modify the prizes and awards at their sole discretion. Winners will be notified through a message on the forums and winning submissions will be highlighted on the official Contest web site.
8. Sponsor's Right to Use Submissions.
In consideration for your eligibility and participation in this Contest, Entrant grants to Sponsor, a perpetual, non-exclusive, worldwide license and right to use the submission materials in any manner it sees fit in its sole and exclusive discretion, including but not limited to, granting any third party (e.g., developer) the right to use said materials. More specifically, Entrant agrees and acknowledges that Sponsor, or any third party permitted by Sponsor) shall have the right to use, modify, reproduce, publish, perform, display on all forms of media, distribute, make derivative works of and otherwise exploit any submission materials in perpetuity and throughout the world, in any manner or medium now existing or hereafter developed, without separate compensation to Entrant or any other person or entity.
Without limitation of the foregoing, each Entrant further acknowledges and agrees that submission of the Entry form also gives Sponsor the right to include the submission a Special Edition release of Gems of War or in any other additional commercial releases of Gems of War and to host the submissions on their web site(s) and on the Contest web site as well as provide copies of the entered submissions on magazine cover discs, Gems of War fan sites, download sites, and other web sites of their choosing.
In addition, Sponsor shall have the following rights with respect to Contest entries: (1) the right to place links to the submissions on their web sites and on the contest web site; the right to host the submissions on their web site(s) and on the Contest web site; and the right to provide copies of the entered submissions on magazine cover discs, Gems of War fan sites, download sites, and other web sites of its choosing.
Entry into the Contest constitutes the Entrant's agreement to Sponsor, and in their sole discretion, any other prize providers, use of Entrant's name, photograph, likeness and other material provided in the entry for any business purpose, including for promotional purposes in any media.
9. Collection and Use of Entrant's Information.
Entrant agrees and acknowledges that Sponsor may collect such Entrant's personal information, including your name, email address and State/Country of residence. Any personal information collected by Sponsor during the Contest Period is only intended to be used for conducting this Contest or as otherwise stated in these Official Rules, and will be subject to the practices described in the Gems of War Privacy Policy located atwww.505games.com/505-mobile-games-privacy-policy. Except where prohibited by law, participation in the Contest constitutes Entrant's consent to the storage, use and disclosure of Entrant's details as set out in these Rules and also constitutes acknowledgment by the Entrant that Sponsor may use overseas facilities to process, store or back up its information. However, this does not change any of Sponsor's commitments to safeguard the entrant's privacy. Entrant acknowledges that personal information may be disclosed to Sponsor's partners, subsidiaries or affiliates.
Sponsor will not knowingly provide any personally identifying information, which is not already publicly available, of minors to any third party without the written consent of minor Entrant's parent/legal guardian.
10. Binding Agreement.
By entering into this Contest and/or by submitting an entry, Entrant agrees to all of the rules set forth in these Official Rules, the Gems of War EULA and any Official Rules that Sponsor may release from time to time during the Contest Period. Therefore, Entrant must read these rules and ensure that he/she/they have understood and you consent to all of the rules before entering the Contest.
11. Release/Indemnity.
By entering this Contest, each Entrant agrees to indemnify, defend, and hold harmless Sponsor, its parent, subsidiaries and affiliates, and each of their respective employees, agents, representatives, and prize providers related with this Contest (collectively, "Sponsor Entities") from and against any third-party claims arising from or as a result of (i) a breach of any of the foregoing representations and warranties by such entrant, or (ii) a breach or violation of any of the other provisions of these Official Rules by such Entrant.
By entering this Contest, each Entrant further agrees to release the Sponsor Entities from any liability whatsoever, and waive any and all causes of action, related to any claims, costs, injuries, losses, or damages of any kind arising out of or in connection with the Contest or delivery, misdelivery, acceptance, possession, use of or inability to use any prize/award (including, without limitation, claims, costs, injuries, losses and damages related to personal injuries, death, damage to or destruction of property, rights of publicity or privacy, defamation or portrayal in a false light, whether intentional or unintentional), whether under a theory of contract, tort (including negligence), warranty or other theory.
12. Limitation of Liability.
Sponsor is not responsible for any incorrect or inaccurate information, whether caused by Web site users, tampering or by any of the equipment or programming associated with or utilized in this Contest and assumes no responsibility for any error, omission, interruption, deletion, defect, delay in operation or transmission, communications line failure, theft or destruction or unauthorized access to the Web site. Sponsor is not responsible for injury or damage to participants' or to any other person's computer related to or resulting from participating in this Contest or downloading or copying materials from or use of the Web site.
Sponsors are not responsible for any inadvertent error in the printing of this offer, in the administration of the Contest, or in the awarding of Prizes. If any of the Sponsors is prevented from continuing with the Contest, or the integrity and/or feasibility of the Contest is severely undermined by any event beyond Sponsors' control, (typically referred to as a "Force Majeure") including but not limited to fire; flood; epidemic; earthquake; explosion; labor dispute; strike; act of God; public enemy act; satellite or equipment failure; riot or civil disturbance; war (declared or undeclared); terrorist threat or activity; any federal, state, or local governmental law, order, or regulation; order of any court or jurisdiction; or other cause not reasonably within Sponsors' control (each a "Force Majeure" event), Sponsors will have the right, in their sole discretion, to abbreviate, modify, suspend, cancel, or terminate the Contest without further obligation.
13. Choice of Law.
All issues and questions concerning the construction, validity, interpretation and enforceability of these Official Rules, or the rights and obligations of Entrant and Sponsor in connection with the Contest, shall be governed by, and construed in accordance with, the laws of the State of California, without regard for conflicts of law doctrine. The federal or state courts of Los Angeles County, California, U.S.A. will have exclusive jurisdiction to try any dispute arising from this Contest. Entrants hereby irrevocably consent to the personal jurisdiction of said courts and waive any claim of forum non conveniens or lack of personal jurisdiction they may have.
14. List of Winners; Contest Information.
You may request a copy of these Contest Rules by visiting support.505games.com. To receive a list of the winners after June 30, 2017 by mail, please send a self-addressed envelope, with applicable postage affixed, to: 505 Games c/o Gems of War Team, 5145 Douglas Fir Rd, Calabasas, CA 91302
If you need any further clarification please post on our forums or the competition thread found here: https://community.gemsofwar.com/t/design-a-troop-competition-week-one-kingdom-and-troop-type/31325

3 Comments
ON "

Design a Troop (Legal EULA)

"
RECENT TWEETS
"Head out with your cactus amigos to claim the bounty this weekend in Gems of War! https://t.co/UjYWdFU7Rk"
"Quick, stab it with the pointy end! The Assassin class has bonus XP for the next 24 hours. 🗡️ 🗡️ 🗡️ https://t.co/97qWnr44q7"