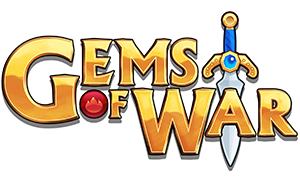 New Event: Heavenly Dragon

Have we got an event for you today! It's a new Legendary Troop, AND it's one you can buy with Glory! There's a pretty awesome weapon too, but… LEGENDARY. TROOP.
Long ago, Celestasia, the Wind Dragon, made her home in a secluded cave on the north-eastern coast of Whitehelm. There, she whiled away her time in gentle contemplation of the clouds, currents and breezes. But lately, there have been hundreds of thousands of new Warbands roaming the countryside, Invading, Defending, Questing, and generally behaving in a terribly uncivilized manner. Celestasia has finally had enough. The only thing she's looking to contemplate now is some serious butt-kicking!
There's good news on a couple of other fronts too: we've increased Arena Gold rewards, and increased the Soul Rewards for PvP very slightly.
Oh, and it's also time for our fortnightly PvP reset.
EVENT: Heavenly Dragon
Celestasia, is the eighth troop for Whitehelm. She's probably the supportiest of support troops, able to heal an ally, and spam out their mana color onto the board!
* Celestial Staff (30 Glory): Heal thyself, and smite thy foes. It doesn't get any more celestial than that!
* Celestasia (150 Glory): Our first Legendary Troop available with Glory! Pick an ally, heal them, and fill the board with their mana color!
* 40 Souls (10 Glory): Why would you want these when you can get a LEGENDARY TROOP!
PvP Reset & Soul Rewards
Don't forget, your PvP ranking is reset back to 15 today, and you are given some Souls. The number of Souls depends on your PvP Rank, and is listed below (note that we've increased the amounts given for rank 1 and 2)
* Rank 1: 300 Souls
* Rank 2: 150 Souls
* Rank 3: 80 Souls
* Rank 4: 60 Souls
* Rank 5: 50 Souls
* Rank 6: 40 Souls
* Rank 7: 35 Souls
* Rank 8: 30 Souls
* Rank 9: 25 Souls
* Rank 10: 20 Souls
* Rank 11: 16 Souls
* Rank 12: 12 Souls
* Rank 13: 8 Souls
* Rank 14: 4 Souls
* Rank 15: No Souls for You!
Please note these souls are NOT boosted by Armor (the same as all Daily Reward Gold is not boosted by Armor). Only rewards that are an immediate result of a battle gain the Armor boosts.
More Arena Rewards
Many of you let us know how difficult you're finding the Arena. Now that some clever people have figured out more optimal teams, we're aware that the Arena has gotten harder. That's good though – we LIKE a challenge! But we also recognize that the reward should be commensurate with that challenge, so we've updated the amount of Gold returned; it's now much easier to break even from an Arena run. This change is mainly for newer and lower-level players, since Gold is a more important resource when you're starting out. For all the pro's out there we've also upped the Soul reward for 8 wins to 400 Souls!
* 0 WINS: 250 Gold
* 1 WIN: 500 Gold
* 2 WINS: 1000 Gold, 2 Trophies
* 3 WINS: 1100 Gold, 1 Iron Key, 3 Trophies
* 4 WINS: 1200 Gold, 1 Iron Key, 4 Trophies, 25 Souls
* 5 WINS: 1250 Gold, 1 Iron Key, 5 Trophies, 50 Souls
* 6 WINS: 1300 Gold, 1 Iron Key, 6 Trophies, 100 Souls
* 7 WINS: 1400 Gold, 2 Iron Key, 8 Trophies, 200 Souls
* 8 WINS: 1500 Gold, 2 Iron Key, 10 Trophies, 400 Souls
5 Comments
ON "

New Event: Heavenly Dragon

"
RECENT TWEETS
"Auriao is really too cute for words, so make sure to rescue one over the next 24 hours on Nintendo Switch! https://t.co/tY1eKe5mRH"
"This aint Zelda, but we are all about shiny things in jars. Make sure to rescue the Bright Beetle over the next 24… https://t.co/X8a1PQiK4b"