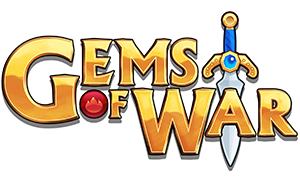 Gems of War at PAX AUS 2014

We'll be on the expo floor at PAX Australia 2014 from Friday October 31st to Sunday November the 2nd, so why not drop by and say hello to the team! We'd love to meet you all.
Gems of War will naturally be on display there too (we figured that you didn't want to come along just to look at us), and we'll have some cool freebies to give away, including 30 copies of our awesome Gems of War Art Book.
If you want to show off your elite puzzle-batting skills, we'll have some iPads running the game. We'd love to hear any feedback you have for us about the gameplay.
0 Comments
ON "

Gems of War at PAX AUS 2014

"
RECENT TWEETS
"Head out with your cactus amigos to claim the bounty this weekend in Gems of War! https://t.co/UjYWdFU7Rk"
"Quick, stab it with the pointy end! The Assassin class has bonus XP for the next 24 hours. 🗡️ 🗡️ 🗡️ https://t.co/97qWnr44q7"