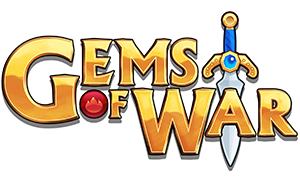 iOS Version Released in Aus/NZ

At last! We've released the Revenants, and let loose the Lance Knights in the lands down under!
Gems of War for iOS is live in Australia and New Zealand, and gamers can download it from the app store here:
https://itunes.apple.com/app/gems-of-war/id897954560
For the rest of the world, and folks who have Android and PC, we're sorry you can't play it quite yet. We want to spend a little time and make sure our servers are nicely robust before we open the floodgates for everybody. It's very important to us that you have the best experience possible playing Gems of War, so we're going to do things the "right way". I'm hesitant to give an exact ETA on how long that might be, but it won't be too long, we promise.
2 Comments
ON "

iOS Version Released in Aus/NZ

"
RECENT TWEETS
"Look, we all know that cakes have a lot of personality... This one also happens to be alive. Welcome our new pet, t… https://t.co/RLGBqOZHM4"
"It's Salty's favourite day of the week, question day! As it is our 4th birthday we want to know... what is the best… https://t.co/vaUq6piRSk"
"Gain extra faction renown when delving amidst the All Seeing Eye faction for the next 24 hours! https://t.co/rUc5OboNri"
"We are live, adventurers! Today Salty and Sirrian (our illustrious leader) will be discussing the 4th anniversary o… https://t.co/kpZKqAWOYE"