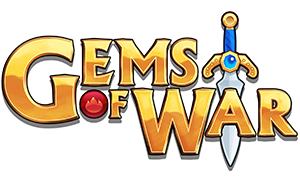 New Event: Mouth of Madness

Descend with us into madness, as we return to Karakoth! Cthyryzyx is loose upon the world, and if your will is strong enough, he can be yours along with the Farsight Orb! Look for them both in the REWARDS tab of the SHOP.
The Mages of Karakoth don't know when to stop. Tried to summon a God? Disaster! Summoned a bigger God? More disaster. Summoned a smaller God? And we now have Cthyryzyx loose upon the world, spreading chaos and madness wherever his slimy trail takes him. If only they'd used the Farsight Orb to look across the dimensions first, disaster may have been averted. Fortunately, both Cthyryzyx and the Farsight Orb can be yours by invading your enemies to gain Glory.
It's also time for our fortnightly PvP reset.
EVENT: Mouth of Madness
Cthyryzyx and the Farsight Orb epitomize the chaos of the realm of Karakoth. RNG at its finest!
* Cthyryzyx (120 Glory): Random damage, targets, buffs, and jumbles!
* Farsight Orb (60 Glory): Blue Gems, and a pleasant surprise!
* 40 Souls (10 Glory): Souls! Cthyryzyx demands them! (with butter)
PvP Reset & Soul Rewards
Don't forget, your PvP ranking is reset back to 15 today, and you are given some Souls. The number of Souls depends on your PvP Rank, and is listed below
* Rank 1: 300 Souls
* Rank 2: 150 Souls
* Rank 3: 80 Souls
* Rank 4: 60 Souls
* Rank 5: 50 Souls
* Rank 6: 40 Souls
* Rank 7: 35 Souls
* Rank 8: 30 Souls
* Rank 9: 25 Souls
* Rank 10: 20 Souls
* Rank 11: 16 Souls
* Rank 12: 12 Souls
* Rank 13: 8 Souls
* Rank 14: 4 Souls
* Rank 15: No Souls for You!
Please note these souls are NOT boosted by Armor (the same as all Daily Reward Gold is not boosted by Armor). Only rewards that are an immediate result of a battle gain the Armor boosts.
6 Comments
ON "

New Event: Mouth of Madness

"
RECENT TWEETS
"We were sworn to secrecy, but now we can tell you our secret... https://t.co/bom2o1LJTx"
"The Dark Pits need your aid! Make sure to Delve this faction over the next 24 hours. https://t.co/YKE229owc2"
"OZBALL IS LIVE! Join him for an extra special guest stream, a chance at some codes, and maybe some top secret progr… https://t.co/Svf0VHNiBX"
"Ozball goes live in an hour! Join him for all things fight club, a chance at some codes, and maybe some top secret… https://t.co/ELU40T5TNp"
"This week we will have a special guest host, our very own Ozball/Slynthia! Come along to hear about their journey f… https://t.co/wdAwbpNXUd"