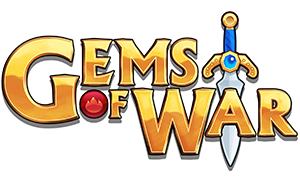 A New Mythic Approaches – Euryali

New Mythic Troop: Euryali

Many centuries ago, a special Naga child was hatched. She was half snake, half humanoid, like her mother, but she had the most wondrous set of wings. It was widely believed, though never confirmed, that the father was Undine, God of the Sea.
Her mother named her Euryali, and as she grew, it soon became apparent that she had an aptitude for magic far beyond most of her people. Sadly, because of both her power and her beauty, Euryali was feared by the Naga Queens. They stripped the beautiful feathers from her wings, and exiled her from her home. She travelled deep into the Mists, no longer able to fly, into the places even the Naga fear to slither, and there she learned many secrets including the dark powers of necromancy.
When Euryali returned, it was with a host of Undead Naga at her back. A fierce battle raged for many years, and although Euryali was defeated, her body was never found. Today, however, she has returned to the Mist of Scales, a true force to be reckoned with.
Please note this Troop is currently available on PC and Mobile only.

1 Comments
ON "

A New Mythic Approaches – Euryali

"
RECENT TWEETS
"It's weekly mini competition time! If you could buy Gems of War merch, what would it be and why? Prizes for good answers as always. :)"
"Hello players! We go live on #Twitch in 1 hour with Salty (@ellalowgren) and Steve (@sfawkner)! Please join us here… https://t.co/YHQCCCjiGZ"
"It's time for the second round of our Design-a-Troop competition! Our troop will be a Mech/Merfolk from Blackhawk.… https://t.co/12frPFr2jA"
"Please refrain from making dirty jokes, we believe in your self-control. Meet King Silenus this week on console!… https://t.co/9Kugow5iLY"
"Pray your courage doesn't desert you this week as you journey to the past on PC/Mobile! https://t.co/bO0A71waoR https://t.co/T0648srTYc"