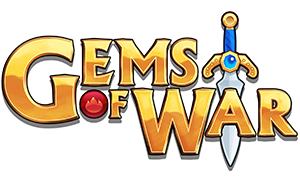 Blizzard Lizard

New Troop: Frost Lizard

All lizards are cold-blooded, but some are just more cold-blooded than others.
Often referred to as the "Children of Borealis", they are no relation to Queen Mab's ally, the majestic Frost Dragon. Frost Lizards, probably through some fey magic, live a life quite the opposite of most reptiles; as it grows colder they become MORE active, and as the days lengthen and the sun begins to shine, they become quite lethargic. In fact, during the long Winters, when the blizzards settle upon the northern lands, they are so active, they often breed to plague proportions!
Please note this Event only applies to Steam, iOS and Android versions of the game.

0 Comments
ON "

Blizzard Lizard

"
RECENT TWEETS
"It's weekly mini competition time! If you could buy Gems of War merch, what would it be and why? Prizes for good answers as always. :)"
"Hello players! We go live on #Twitch in 1 hour with Salty (@ellalowgren) and Steve (@sfawkner)! Please join us here… https://t.co/YHQCCCjiGZ"
"It's time for the second round of our Design-a-Troop competition! Our troop will be a Mech/Merfolk from Blackhawk.… https://t.co/12frPFr2jA"
"Please refrain from making dirty jokes, we believe in your self-control. Meet King Silenus this week on console!… https://t.co/9Kugow5iLY"
"Pray your courage doesn't desert you this week as you journey to the past on PC/Mobile! https://t.co/bO0A71waoR https://t.co/T0648srTYc"