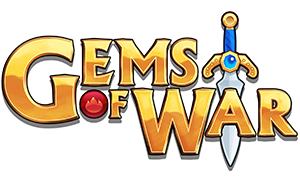 CONSOLE: Bishop to King 4

Checkmate!
New Troop: Bishop

The Bishops of Gard are the regional leaders of the Faith of Gard. Each province surrounding Whitehelm has its own Bishop, answerable to the Arch Bishop in the capital.
A Bishop has many jobs beyond being a leader of the faith, including acting as a magistrate, and also as an advisor to local Lords and Nobles.
New Troop: High Paladin
Unlike the Bishops, the High Paladins remain in the capital of Whitehelm, each one leading a company of knights, who can can ride out at a moment's notice when aid is required.
The High Paladins, answer only to the King himself, but are otherwise quite autonomous, and will often deploy themselves either at their own whim, or the whim of the Arch Bishop.
Please note this Event only applies to PS4 and XBox One versions of the game.

0 Comments
ON "

CONSOLE: Bishop to King 4

"
RECENT TWEETS
"It's weekly mini competition time! If you could buy Gems of War merch, what would it be and why? Prizes for good answers as always. :)"
"Hello players! We go live on #Twitch in 1 hour with Salty (@ellalowgren) and Steve (@sfawkner)! Please join us here… https://t.co/YHQCCCjiGZ"
"It's time for the second round of our Design-a-Troop competition! Our troop will be a Mech/Merfolk from Blackhawk.… https://t.co/12frPFr2jA"
"Please refrain from making dirty jokes, we believe in your self-control. Meet King Silenus this week on console!… https://t.co/9Kugow5iLY"
"Pray your courage doesn't desert you this week as you journey to the past on PC/Mobile! https://t.co/bO0A71waoR https://t.co/T0648srTYc"