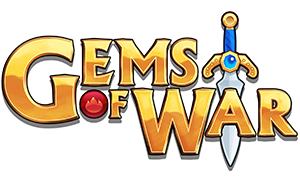 CONSOLE: Freaky Fairies

Can't sleep, faeries will eat me.
New Troop: Nyx

The Nyxes of Pan's Vale live in the shadows of the deepest valleys, in the dark waters that swirl around and pass down through the woods into the sea by Zaejin.
They are small, but vicious, with teeth sharp enough to rend any Goblins that might stray their way, pulling them down into a watery grave – the Wildfolk of the Vale CERTAINLY know to stay away from the dark valleys though!
Dark Troll and Void Portal will be available for glory.
Please note this Event only applies to PS4 and XBox One versions of the game.

0 Comments
ON "

CONSOLE: Freaky Fairies

"
RECENT TWEETS
"It's weekly mini competition time! If you could buy Gems of War merch, what would it be and why? Prizes for good answers as always. :)"
"Hello players! We go live on #Twitch in 1 hour with Salty (@ellalowgren) and Steve (@sfawkner)! Please join us here… https://t.co/YHQCCCjiGZ"
"It's time for the second round of our Design-a-Troop competition! Our troop will be a Mech/Merfolk from Blackhawk.… https://t.co/12frPFr2jA"
"Please refrain from making dirty jokes, we believe in your self-control. Meet King Silenus this week on console!… https://t.co/9Kugow5iLY"
"Pray your courage doesn't desert you this week as you journey to the past on PC/Mobile! https://t.co/bO0A71waoR https://t.co/T0648srTYc"