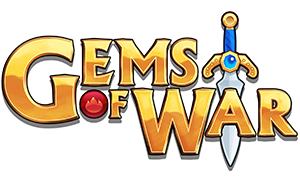 CONSOLE: Trunk Call

Dial up the damage this week…
New Troop: Tuskar
The Tuskars of the Pridelands are large slow creatures who live in small family groups. Usually peaceful, they can be extremely dangerous if startled, trampling their foes.
Also, they never forget…
New Troop: Sunsail

Sunsails can be seen year round in the Pridelands, stretched out in the midday sun. Cold-blooded creatures, they use their large sails to help regulate their body heat.
Although they don't look incredibly dangerous, their bite can leave a nasty infection.
Please note this Event only applies to PS4 and Xbox One versions of the game.

0 Comments
ON "

CONSOLE: Trunk Call

"
RECENT TWEETS
"It's weekly mini competition time! If you could buy Gems of War merch, what would it be and why? Prizes for good answers as always. :)"
"Hello players! We go live on #Twitch in 1 hour with Salty (@ellalowgren) and Steve (@sfawkner)! Please join us here… https://t.co/YHQCCCjiGZ"
"It's time for the second round of our Design-a-Troop competition! Our troop will be a Mech/Merfolk from Blackhawk.… https://t.co/12frPFr2jA"
"Please refrain from making dirty jokes, we believe in your self-control. Meet King Silenus this week on console!… https://t.co/9Kugow5iLY"
"Pray your courage doesn't desert you this week as you journey to the past on PC/Mobile! https://t.co/bO0A71waoR https://t.co/T0648srTYc"