Gems of War in 2016

It's been a pretty hectic 2016 for us here on the Gems of War team… We didn't realize quite HOW hectic until we put together this little infographic to show how the game has grown in the last 12 months!
So, thank you everyone for a great 2016, and here's wishing you all a prosperous and exciting 2017 where we look forward to meeting all the adventurers who are yet to join us in Krystara!
Keep smashing those Goblins!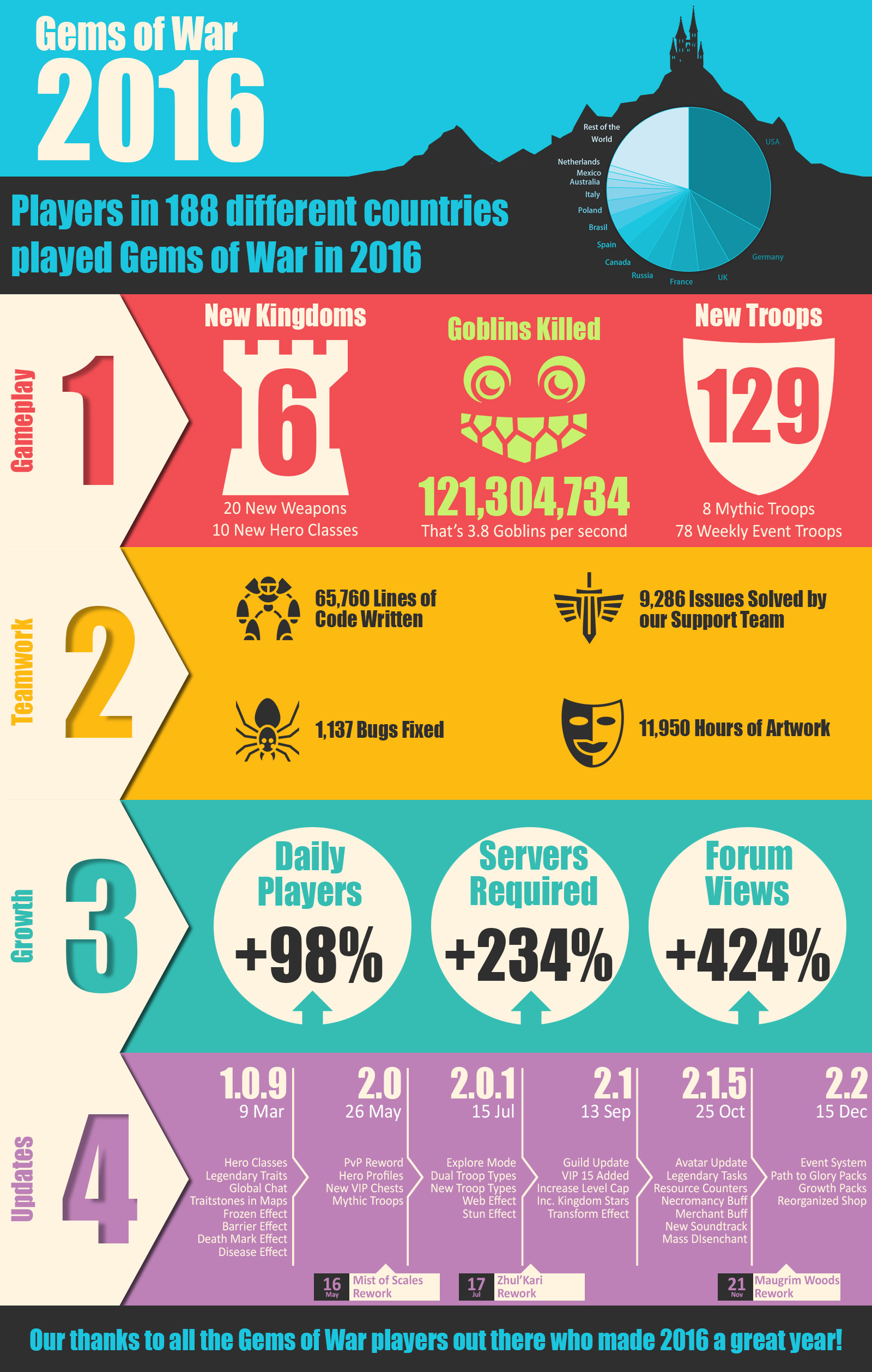 NOTE: Updates & New Troop/Kingdom stats are drawn from PC/Mobile… as we move forward next year and sync everything up, we'll be able to show the 2017 infographic for our comrades on console too!

0 Comments
ON "

Gems of War in 2016

"
RECENT TWEETS
"It's weekly mini competition time! If you could live in any kingdom in Krystara, what would it be and why? There are prizes to be won!"