New Kingdom – Suncrest

New Kingdom: Suncrest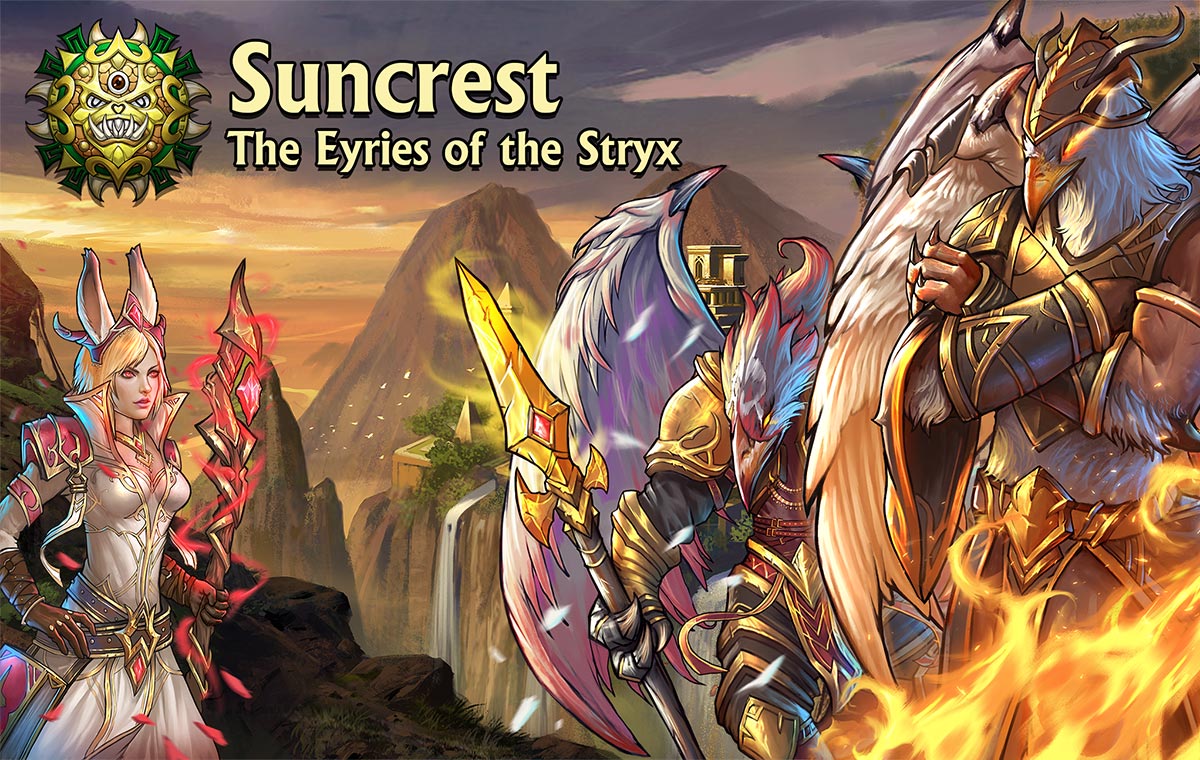 Welcome to the home of the Stryx, and their God-King, Garuda.
Join Tezca, the mysterious Lapina, on her quest to teach the Stryx some humility, and collect 7 new troops including: the Chupacabra, the Heronath, the Owleth, a Jaguar Warrior, and the Sylph, along with Tezca and Garuda themselves!
1 Comments
ON "

New Kingdom – Suncrest

"
RECENT TWEETS
"Today is your last chance to vote for your favourite top 10 in our competition! https://t.co/H7M3xlKsVd https://t.co/bsncvZMFvh"
"Prepare to revisit your teens and get trolly! Desert troll available this week on PS4 and XBox One.… https://t.co/dzTKC8Q9tB"
"Unite the oddest of couples this week on PC/Mobile! https://t.co/PniNYbrazo https://t.co/n3GfjxWtzz"
"Looks like the devs champion of the week is getting trolled in Guild Wars. Well done, Magnus Red! https://t.co/yfTZqB5iwc"