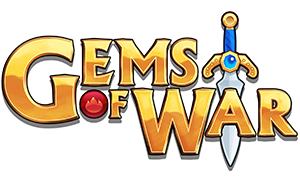 Trollolololol

Trololol Trololol.
New Troop: Desert Troll

Most Trolls intensely dislike sunlight. Dark Trolls prefer the stormy skies and rocky overhangs of Karakoth, while Sea Trolls are at home in the murky ocean depths, and the Rock Trolls seldom venture to the surface world at all.
Desert Trolls on the other hand can't get ENOUGH sunlight. If Trolls were humans, these guys would be walking around in sunglasses and tight singlet-tops, like a Venice Beach native with an awesome tan. In fact, when compared to their brethren, what Desert Trolls lack in accumulated treasure, they more than make up for in swag and attitude! There's at least a 50/50 chance if you bump into one of these guys in the Drifting Sands, he may not eat you, but instead give you a hearty fist-bump to send you on your way.
Please note this Event only applies to Steam, iOS and Android versions of the game.

0 Comments
ON "

Trollolololol

"
RECENT TWEETS
"It's weekly mini competition time! If you could buy Gems of War merch, what would it be and why? Prizes for good answers as always. :)"
"Hello players! We go live on #Twitch in 1 hour with Salty (@ellalowgren) and Steve (@sfawkner)! Please join us here… https://t.co/YHQCCCjiGZ"
"It's time for the second round of our Design-a-Troop competition! Our troop will be a Mech/Merfolk from Blackhawk.… https://t.co/12frPFr2jA"
"Please refrain from making dirty jokes, we believe in your self-control. Meet King Silenus this week on console!… https://t.co/9Kugow5iLY"
"Pray your courage doesn't desert you this week as you journey to the past on PC/Mobile! https://t.co/bO0A71waoR https://t.co/T0648srTYc"