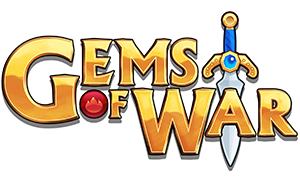 Unbearable Corruption

In Urskaya, Bear hunts you.
New Troop: Corrupted Urska

TRAVEL WARNING: Adventurers are advised to take care when travelling north near Urskaya.
Recently, a calamitous event in Urskaya caused a strange corruption to spread through the local Urska population. The exact cause seems to trace back to something involving a traveller and a failed divination attempt that caught the attention of an Ancient Daemon Lord. While the spread of the corruption seems to have been halted, it has still left its mark upon a number of the infected, as purple crystals seem to sprout from under their skin, leaving them prone to sudden intense fits of murderous rage.
TL;DR: Watch out for shiny purple murder-bears.
Please note this Event only applies to Steam, iOS and Android versions of the game.

0 Comments
ON "

Unbearable Corruption

"
RECENT TWEETS
"It's weekly mini competition time! If you could buy Gems of War merch, what would it be and why? Prizes for good answers as always. :)"
"Hello players! We go live on #Twitch in 1 hour with Salty (@ellalowgren) and Steve (@sfawkner)! Please join us here… https://t.co/YHQCCCjiGZ"
"It's time for the second round of our Design-a-Troop competition! Our troop will be a Mech/Merfolk from Blackhawk.… https://t.co/12frPFr2jA"
"Please refrain from making dirty jokes, we believe in your self-control. Meet King Silenus this week on console!… https://t.co/9Kugow5iLY"
"Pray your courage doesn't desert you this week as you journey to the past on PC/Mobile! https://t.co/bO0A71waoR https://t.co/T0648srTYc"