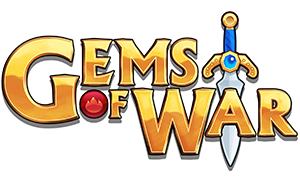 Will of the Wisp

Don't follow the light!
New Troop: Wisp

Wisps inhabit the damp and marshy borders of Silverglade, where the snow melts and runs off the mountains to form misty wetlands.
The High Elves typically leave an offering of honey, bread, and gold to them upon the changing of the seasons, 4 times each year. As such the Wisps are kindly disposed towards their fellow inhabitants of the north-west tip of Krystara. The same cannot be said for travellers however, as the Wisps will often try to lure them towards boggy sinkholes, and they are never seen again.
Please note this Event only applies to Steam, iOS and Android versions of the game.

0 Comments
ON "

Will of the Wisp

"
RECENT TWEETS
"It's weekly mini competition time! If you could buy Gems of War merch, what would it be and why? Prizes for good answers as always. :)"
"Hello players! We go live on #Twitch in 1 hour with Salty (@ellalowgren) and Steve (@sfawkner)! Please join us here… https://t.co/YHQCCCjiGZ"
"It's time for the second round of our Design-a-Troop competition! Our troop will be a Mech/Merfolk from Blackhawk.… https://t.co/12frPFr2jA"
"Please refrain from making dirty jokes, we believe in your self-control. Meet King Silenus this week on console!… https://t.co/9Kugow5iLY"
"Pray your courage doesn't desert you this week as you journey to the past on PC/Mobile! https://t.co/bO0A71waoR https://t.co/T0648srTYc"