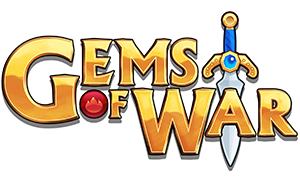 3.1.5 Patch Notes (PC/Mobile & Console)

The 3.1.5 Update is here! This is a mini update that primarily fixes major bugs and brings some quality of life changes.
Changes
* Fixed Impervious trait from not blocking Devour and Mana Burn.
* Fixed One-Shot Spells only triggering for each troop rather than all troops.
* Included more tutorials for First Time Users.
* Increased the Guild Announcement Length. We listened to your feedback and made the guild announcement length 255 characters.
* Mana Surges no longer occur on 4 of a kind matches. We have listened to community feedback and have adjusted mana surges on 4 of a kind matches. This should help with versing the Wisp troop for higher level players as well as help prevent excessive looping at all levels.
* Aspect ratio bug on console has now been fixed. You should be able to properly adjust the resolution of Gems of War to match your screen.
* Other various small bug fixes and improvements

7 Comments
ON "

3.1.5 Patch Notes (PC/Mobile & Console)

"
RECENT TWEETS
"THE VAULT IS BACK! Welcome the Mecha Gnome to Gems of war this weekend while you score mountains of loot. (This is… https://t.co/Fdm7oqd8T7"