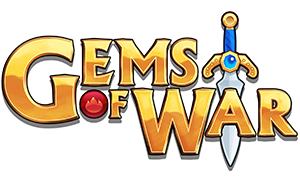 A Knife in the Dark

PVP reset time is here and we have a groovy new weapon, along with purchasable Treasure Maps, and a couple of freebies for all! Read on!
New Weapon: Kris Knife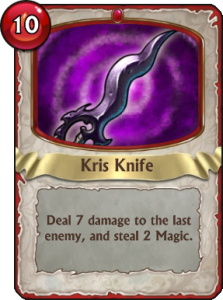 A religious artefact, the Kris Knife is primarily used by the Naga to ritualistically sacrifice their enemies to the Snake God. It's also great for picking off strong Magic users hidden away at the back of a group of troops! Tanks might be left a little mystified as to what their purpose was as result.
New in Rewards: Treasure Maps!

Treasure Maps are now available as a Glory Reward! Pick them up in the store and go hunting for vast wealth or vast amounts of copper coins depending on your skill!
Two Free Treasure Maps for All!
To give everyone a chance to try out Zhul'Kari's new Treasure Hunting, everyone who logs in during this week's event will get two free Treasure Maps. They'll be automagically added to your game by the Zhul'Kari Department of Tourism and Dark Arts. Some of you may have received them a little before the event starting, due to the Dark Arts part of the department. Enjoy!
PVP Rewards Reminder
With the PVP reset comes payouts in Souls for your efforts on the battlefield against other players. Remember, you'll have until the next event to climb as high as you can and earn yourself some souls.Here's what you can earn at each rank:
* Rank 1: 300 Souls
* Rank 2: 150 Souls
* Rank 3: 80 Souls
* Rank 4: 60 Souls
* Rank 5: 50 Souls
* Rank 6: 40 Souls
* Rank 7: 35 Souls
* Rank 8: 30 Souls
* Rank 9: 25 Souls
* Rank 10: 20 Souls
* Rank 11: 16 Souls
* Rank 12: 12 Souls
* Rank 13: 8 Souls
* Rank 14: 4 Souls
* Rank 15: 0 Souls, and a free massage from the Goblin King!
6 Comments
ON "

A Knife in the Dark

"
RECENT TWEETS
"The Sea of Sorrow has stirred once more... It's time to explore a new Faction in Gems of War!… https://t.co/ZMwtsEbOzS"
"Do you like death? Do you like knights? If so, do we have some news for you! Your weekly hero event is for the Deat… https://t.co/j9hUZ3zcpo"
"Butterflies are so passe, it's all about moths. Rescue yourself a fuzzy moth friend in the next 24 hours! https://t.co/0qH1X0la7N"
"It's Wednesday, and you know what that means.... Question day! 🎁 What's the most special memory you have with your… https://t.co/qtpm3ccn4n"