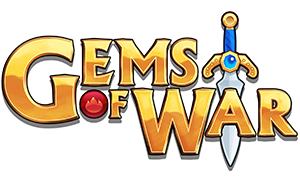 A New Mythic Approaches – The Worldbreaker

New Mythic Troop: The Worldbreaker

You need to feel sorry for any animal that is JUST SO DELICIOUS, you can't stop eating it… for example – Moas.
After feasting on Moas for the last few days, not only had Queen Grapplepot finally eaten her fill, but even Death had crashed on his Apocalyptic Sofa of Bones for a nice afternoon nap.
This lull in the constant chaos that is Krystara, was suddenly broken by a thunderous screech, as if something was rending the very fabric of space-time itself (or at the very least tearing a drumstick off a Moa the size of a small city).
It seemed that the aroma of a million roasted melt-in-your-mouth Moas had cried out across the Universe, and summoned the largest Dragon Centaur anyone had ever seen to their homeland – the Divinion Fields.
So put away the pâté, ditch your drumsticks, and wave off those wings, while we welcome Krystara's newest threat – the Worldbreaker!
Please note this Troop is currently available on PC, Mobile, PS4 and XBox One.

1 Comments
ON "

A New Mythic Approaches – The Worldbreaker

"
RECENT TWEETS
"The Sea of Sorrow has stirred once more... It's time to explore a new Faction in Gems of War!… https://t.co/ZMwtsEbOzS"
"Do you like death? Do you like knights? If so, do we have some news for you! Your weekly hero event is for the Deat… https://t.co/j9hUZ3zcpo"
"Butterflies are so passe, it's all about moths. Rescue yourself a fuzzy moth friend in the next 24 hours! https://t.co/0qH1X0la7N"
"It's Wednesday, and you know what that means.... Question day! 🎁 What's the most special memory you have with your… https://t.co/qtpm3ccn4n"