Bounty Weekend – Parrot
Bounty Troop: Parrot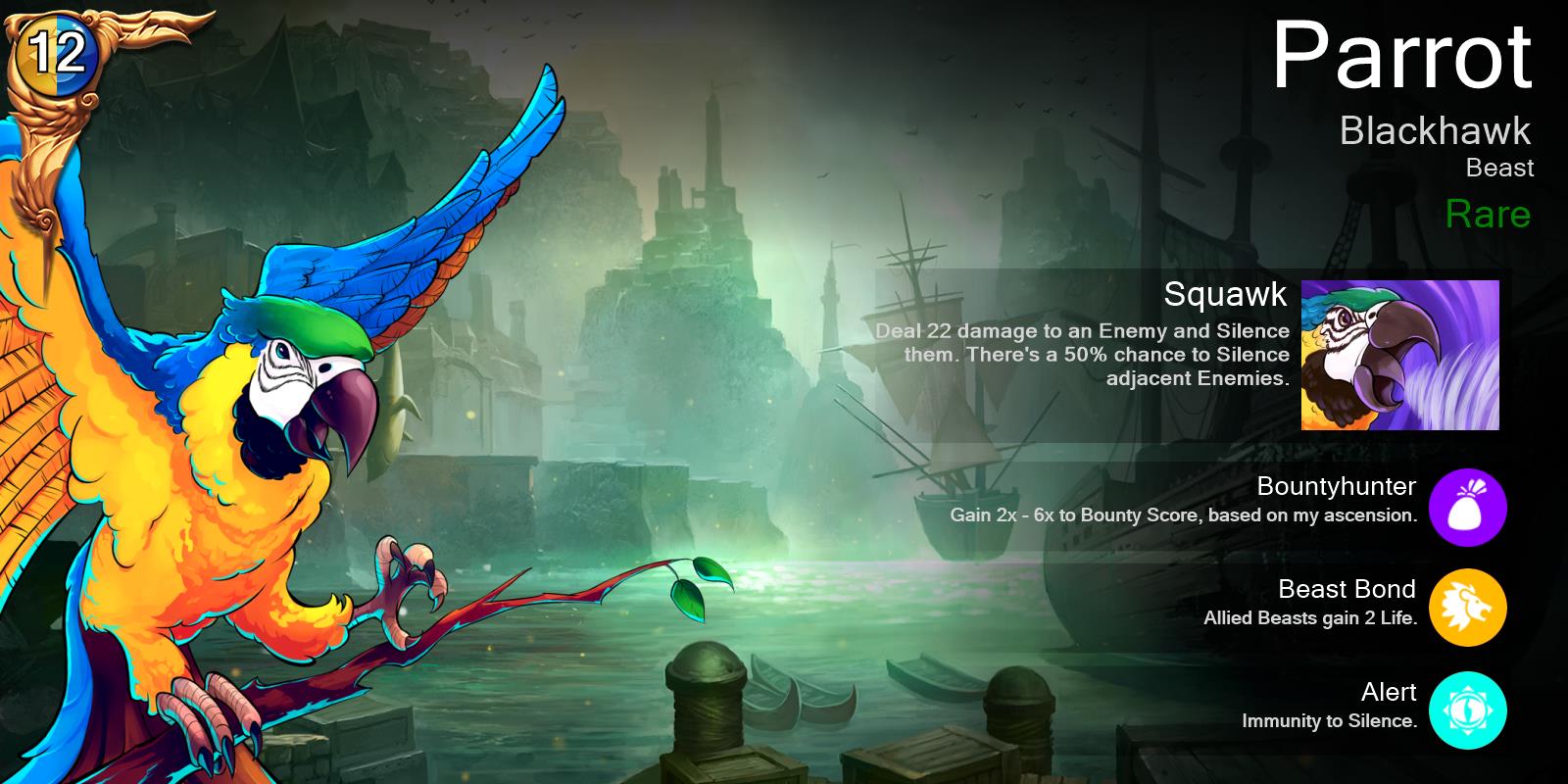 The Parrot from Blackhawk, is this weekend's Bounty Captain.
The Parrot was one of the original Bountyhunter troops that released when we first introduce Bounties but he never got a chance to be a Bounty Captain until now.

Upcoming Weekend Events
Due to the events going on in the world, we had a little hiccup getting art done in time for the previous update. That should be solved now, but it means that Illithia's – the next faction's – release has been delayed until a week or so after the 5.0 Update goes live. In the meantime we will be running some Bounty and Vault weekends for you to enjoy.