Faction Expansion – All-Seeing Eye
This weekend the All-Seeing Eye is getting an expansion. The faction's Deep Delve will become available for players to enjoy (once they complete Delve Level 100 or higher). It will also be gaining a new Epic Troop – the Burning Ocularen.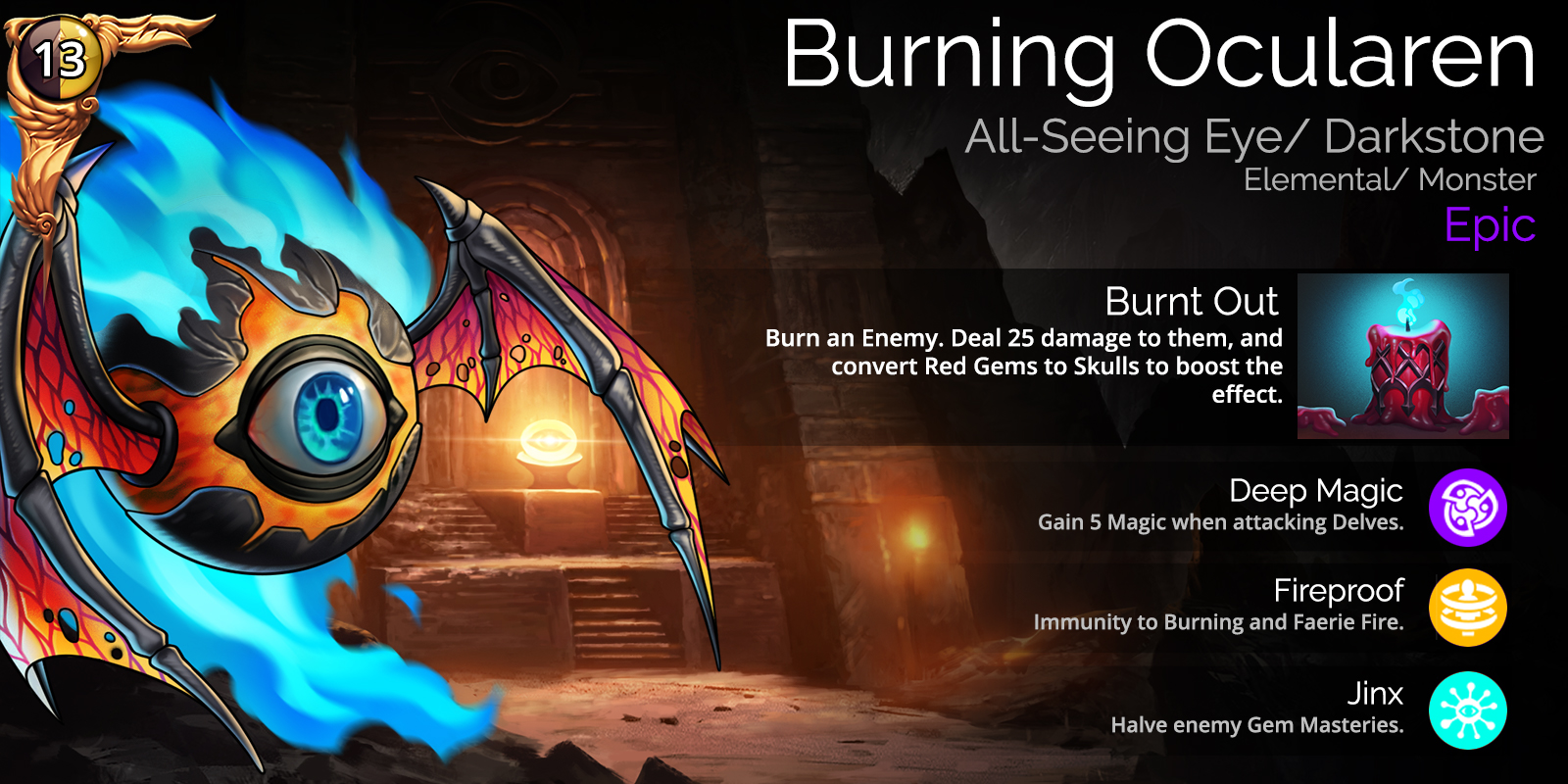 This troop will be available in the event shop this weekend, and will appear in Chaos Portals for this faction in 4 weeks' time.