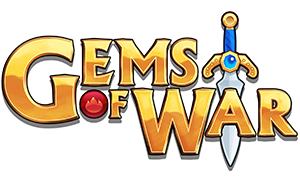 Fortissimo

Ready for an encore?
New Weapon: Crescendo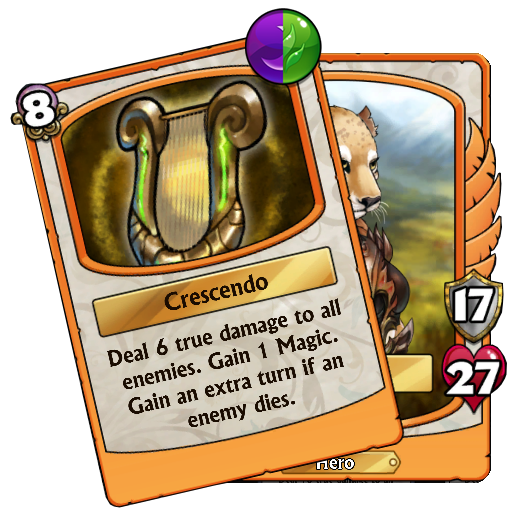 It is said that where words fail, music speaks. But what about when music fails? For that we have Crescendo!
This legendary harp is said to have been a gift from Orpheus, the God of Wind and Music, for King Silenus, the Lord of Satyrs. Silenus used its magic not just to spark his drunken revels, but also to protect the Vale from intruders, making them dance until they died from sheer exhaustion. Unfortunately Silenus, being a typical Satyr, partied a little too hard and lost the harp, which has lead to the worsening situation in Pan's Vale of late.
But now it's been found again, and it can be yours if you earn enough Glory this week. We've got big updates coming soon for heroes in 1.0.9, and items like Crescendo will become even more useful!
PVP Rewards Reminder
With the PVP reset comes payouts in Souls for your efforts on the battlefield against other players. Remember, you'll have until the next event to climb as high as you can and earn yourself some souls. Here's what you can earn at each rank:
* Rank 1: 300 Souls, 2000 Gold, 100 Glory, 10 Glory Keys
* Rank 2: 150 Souls, 1500 Gold, 50 Glory, 5 Glory Keys
* Rank 3: 80 Souls, 1000 Gold, 40 Glory
* Rank 4: 60 Souls, 900 Gold, 30 Glory
* Rank 5: 50 Souls, 800 Gold, 20 Glory
* Rank 6: 40 Souls, 700 Gold, 10 Glory
* Rank 7: 35 Souls, 600 Gold, 5 Glory
* Rank 8: 30 Souls, 500 Gold
* Rank 9: 25 Souls, 400 Gold
* Rank 10: 20 Souls, 300 Gold
* Rank 11: 16 Souls, 200 Gold
* Rank 12: 12 Souls, 100 Gold
* Rank 13: 8 Souls, 50 Gold
* Rank 14: 4 Souls, 10 Gold
* Rank 15: 1 Gold
Please note this Event only applies to Steam, iOS and Android versions of the game.

4 Comments
ON "

Fortissimo

"
RECENT TWEETS
"Auriao is really too cute for words, so make sure to rescue one over the next 24 hours on Nintendo Switch! https://t.co/tY1eKe5mRH"
"This aint Zelda, but we are all about shiny things in jars. Make sure to rescue the Bright Beetle over the next 24… https://t.co/X8a1PQiK4b"