Frozen Fractals
New Ultra-Rare Troop: Living Rime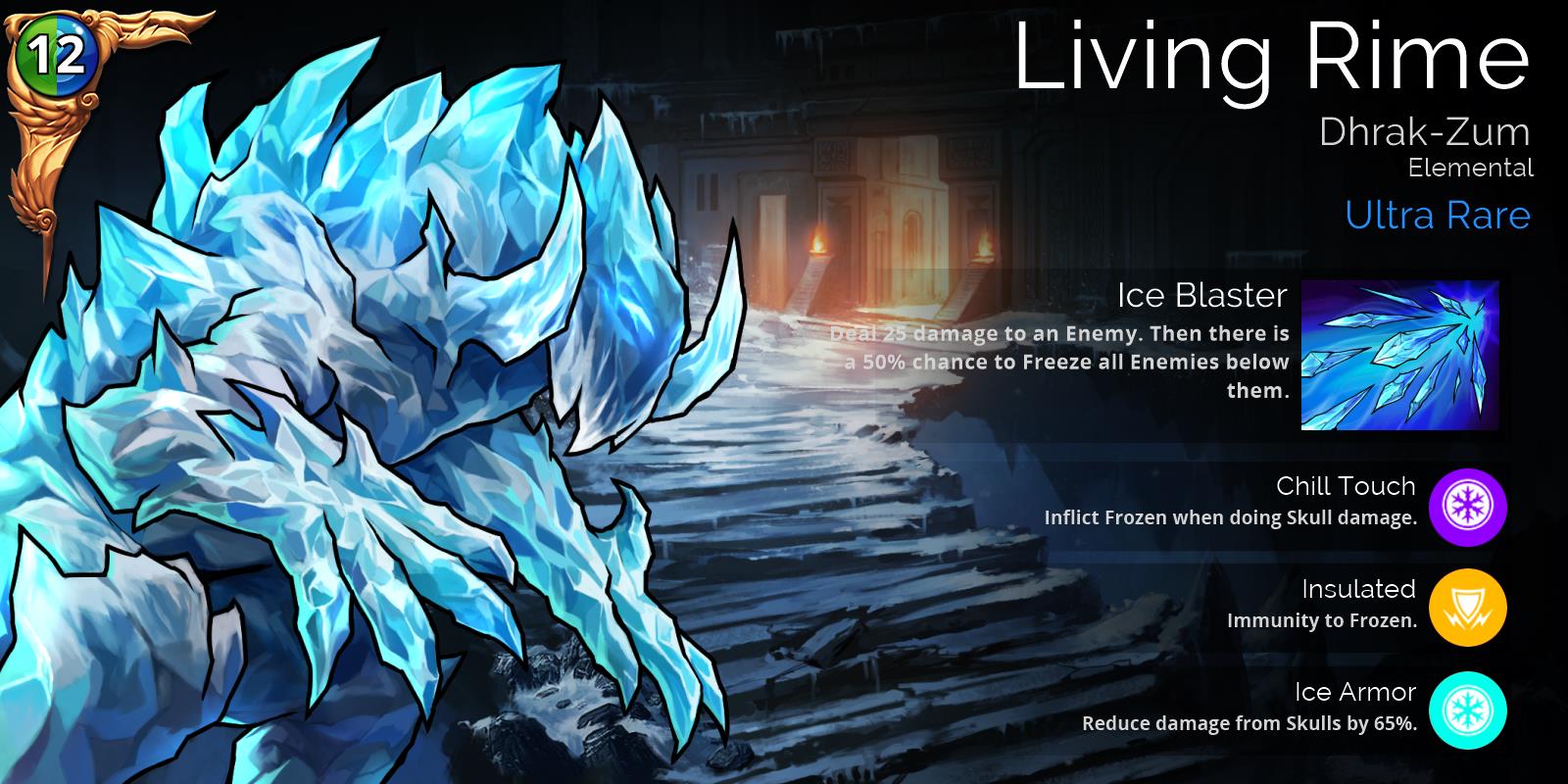 The Living Rime will be available this week for 300 Glory in the shop as well as in Event Chests, and will appear in Glory, Gem, and Guild chests in 3-4 weeks' time.

New Doomed Weapon: Doomed Heirloom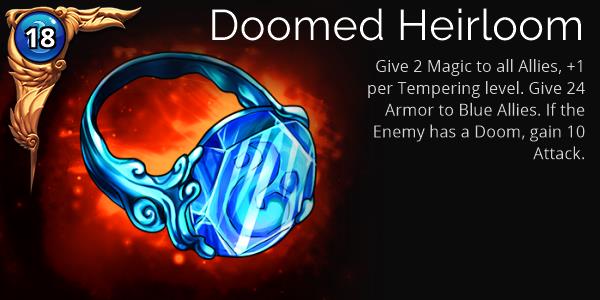 This week it will be available in both the Tower of Doom shop, and in the Soulforge.

Trial Changes
We will be changing the Player team for Trials in Dhrak-Zum to the following:
Kryshound
Ice Troll
King Bloodhammer
Bonebinder
With the Epic Trials happening this week, we wanted to give a team that would perform better at higher levels. We have also changed the Enemy Team to:
Dhrak Smith
Dwarven Zombie
Ice Worm
Slayer Ghost

Now Available in the Vault: The Hanged Man
The Hanged Man will become available as a possible drop from both Vaults and Epic Vaults after weekly reset.

Now Available in Chests
Dread Captain Grim and Grimfeather will become available as possible drops from Glory, Gem, Guild (at correct Levels for their rarity), and VIP Chests after weekly reset.