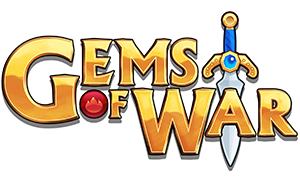 Gems of War Switch – Released

Switch Version Now Available
It is finally here! Gems of War has hit the Switch, furthering our quest of invading as many consoles as possible.
There are quests to undertake, alliances to broker, weapons to forge and kingdoms to conquer! Choose how YOU want to play with the versatility of the Switch, whether that is on the go, at home on the couch, or even (our personal favourite) in the bathroom.
We are releasing on the Nintendo Switch with a wealth of content, with more coming soon. Look forward to guild events, daily events, and the release of new troops every week!
Gems of War is available now as a free download from the Nintendo eShop and is also free on PlayStation 4, Steam for PC, Xbox One and mobile devices on the App Store and Google Play.
Find it here: https://www.nintendo.com/games/detail/gems-of-war-switch

0 Comments
ON "

Gems of War Switch – Released

"
RECENT TWEETS
"Were you praying for this? The Priest is our weekly hero class on Nintendo Switch! Make sure to use it for bonuses… https://t.co/4Q05mLLyTy"
"Do you like death? Do you like knights? Well it's time to party with the Deathknight! Use this hero class over the… https://t.co/N5WjcXVxAK"