Legends Reborn – Shentang (Nintendo Switch)
Legends Reborn: Shentang
For the next 2 weeks we will have a Legends Reborn event set in the Shentang. Legends Reborn can be accessed from either the Games Menu or the Shentang Kingdom Menu (if the storyline has been completed previously).

Shentang Story Update
As part of the celebration for this event, we have gone back and updated the story. This updated story has been rewritten to use the new conversation style, and the battles have updated to include a greater variety of enemies to fight against.

Replay the Story
You will be able to play/replay the story for Shentang during this event. The story will have multiple difficulties that can be played through as new difficulties unlock over time. Each time a new difficulty is completed, players will earn a copy of one of the new Pets. Quest rewards from normal playthroughs of the story (Bonus Income, etc) will not be earned if playing the Story through legends Reborn.

Earn Rewards
Defeat Yellow Enemies to collect Magical Energy to be able to earn Reward Tiers of this event, including more new pets. Collecting the rewards for each track within a Tier will unlock access to the Bonus reward for that Tier.

New Pets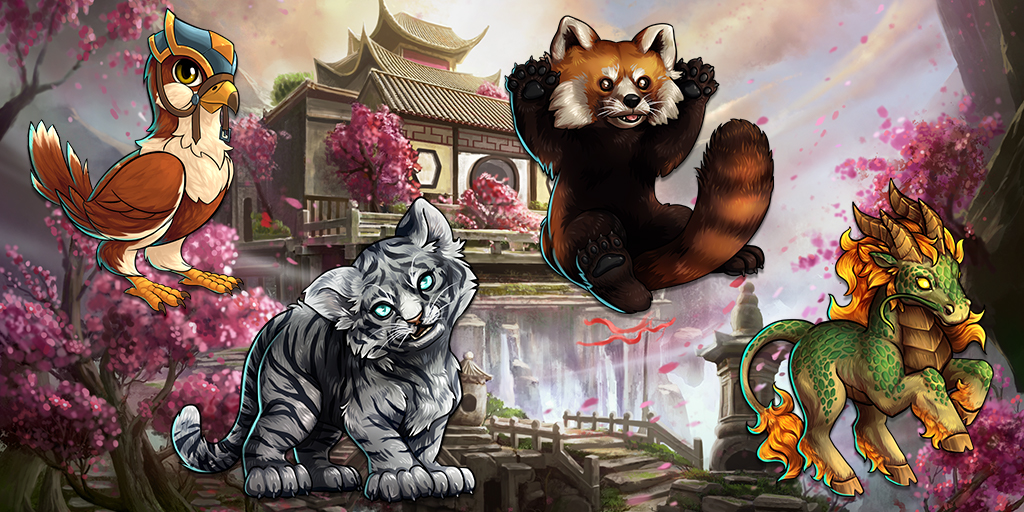 We have several new Pets that Players will be able to collect from the event:
Spearmaster's Falcon – This pet will buff the stats of the Spearmaster. It can be earned from the Free Reward Track in this Legends Reborn.
Baihu's Cub – This pet will buff the stats of Baihu. It can be earned by completing playthroughs of the Forest of Thorns story within Legends Reborn at different difficulties.
Liang's Panda – This pet will buff the stats of Emperor Liang. It can be eanred by purchased Gem Reward Track.
Huanglong's Foal – This pet will buff the stats of Huanglong. It can be earned by purchasing the Premium Reward Track.
All Pets will also be available as a possible random Pet Rescue from defeating a Pet Gnome. However this event will be the main way to guarantee to get them, as well as earn enough copies to fully upgrade them.