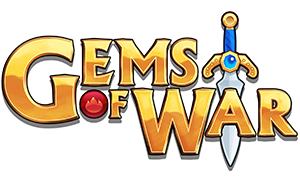 Loanshark

No hidden fees.
New Troop: Moneylender
Sand sharks aren't the most dangerous sharks in the southern desert, the Loansharks and Moneylenders of Leothasa are part of a highly effective group of organized criminals.
There being no real banking system in the Leonis Empire, its Moneylenders form a bank of sorts, lending money for all sorts of public works, businesses, merchants, and activities that are less than legal.
It is said by some that even the Royal Family is controlled by this group.
New Legendary Troop: Divine Ishbaala
Polygamy may not be the norm in the Leonis Empire, but it exists in one exceptional case. Divine Ishbaala is both the Emperor's consort, and the ceremonial wife of the God Orpheus. She is also the leader of the Devoted. Along with her priestesses, they interpret the will of Orpheus by listening to the songs of the Manticores, as Orpheus is the God of music and poetry.
Please note this Event is on the XBox One, PS4, PC and Mobile versions of the game.

419 Comments
ON "

Loanshark

"
RECENT TWEETS
"Fee-fi-fo-fum! Get extra XP when using the Titan class for the next 24 hours. https://t.co/goqkviNajd"
"Shiver me timbers, it's International Talk Like A Pirate Day! To celebrate this most villanous occasion, Bonnie Ros… https://t.co/5CYmWEfRsB"
"Does Skullbeak want a cracker? Find out when you rescue this cheeky ghost bird in the next 24 hours.… https://t.co/sSCodw5HVb"
"It's that time of the week, adventurers! If you could make your own faction, what would it be and why? Prizes as al… https://t.co/6D5aOJLL43"
"Quick! The Guardians need your aid! Help them within the next 24 hours. https://t.co/Fjg957gR8G"