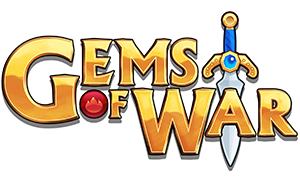 New Faction – Silver Necropolis

New Faction: Silver Necropolis
Join Tassarion, as you explore the forgotten halls of Silver Necropolis!
We have a new Faction to delve, as well as lots of new troops, overseen by Vanya Soulmourn!
To celebrate the release of this new Faction, we will be running a Faction event over the weekend for Silver Necropolis.

1 Comments
ON "

New Faction – Silver Necropolis

"
RECENT TWEETS
"Primal Rift needs your aid! Make sure to Delve this faction over the next 24 hours. https://t.co/rVj3Jmedye"
"Our favourite amigos, the 3 cactalleros, will be sprouting on Nintendo Switch this week! Make sure to recruit these… https://t.co/CerPbR8Kef"
"Stay on track with the Tracker this week in Gems of War! https://t.co/bASXmx1InC https://t.co/CUqOakGIbl"
"THE BOUNTY IS BACK! Hunt your target this weekend with the Man-at-Arms. https://t.co/4H9xIQU5Ux https://t.co/53Ig6kAnup"