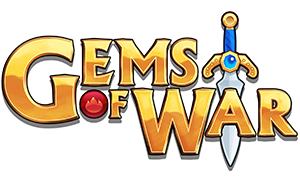 RECENT TWEETS
"The Sea of Sorrow has stirred once more... It's time to explore a new Faction in Gems of War!… https://t.co/ZMwtsEbOzS"
"Do you like death? Do you like knights? If so, do we have some news for you! Your weekly hero event is for the Deat… https://t.co/j9hUZ3zcpo"
"Butterflies are so passe, it's all about moths. Rescue yourself a fuzzy moth friend in the next 24 hours! https://t.co/0qH1X0la7N"
"It's Wednesday, and you know what that means.... Question day! 🎁 What's the most special memory you have with your… https://t.co/qtpm3ccn4n"